Camping Gear Repair Kit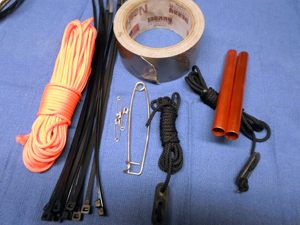 Build a repair kit for your off-Road gear.
One of the keys to a successful off-road trip is preparation. I've written about that many times. Understandably, the focus is on preparing your vehicle and yourself for the journey. With this article I'd like to zero in on personal items and camping gear.

Do you know how to handle breaks, tears or holes in your camping gear, clothing or bedding? It begins with the proper tools and supplies. Let's take a look at some of the items you should pack.