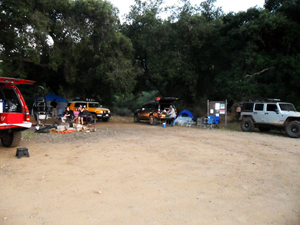 A base camp allows you to bring lots of extra "comfort" gear that you do not need to take with you each day.


As you prepare for your next 4WD excursion, I'm sure you put a lot of thought into what to take. Naturally, that depends on what types of trails you'll drive on and what destinations you expect to visit. Included are some thoughts about recovery and survival.

But, once you're started your journey, do you still think about safety and survival? Specifically, if you're traveling from a base camp, have you given much thought to what if?

Cruise vs. base camp
Once off-road, trips tend to fall into one of two categories, cruise and base camp.