10 Rules of Trail Etiquette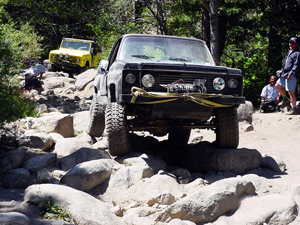 Keep track of the vehicle behind you.

Despite what some people think, we four wheelers are very considerate when off road. We stay on marked trails, look out for others, obey the rules, and clean up after ourselves. I'm sure you are a responsible driver. Even so, it's good to review trail etiquette from time to time.

Here are my top 10 rules of etiquette for four wheeling and camping. Read this list carefully. Are any of these unfamiliar to you? Do you need to brush up on any principles?