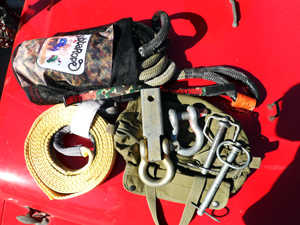 You're in the middle of nowhere stuck in the sand. Your buddy waits patiently while you paw through your car looking for the recovery strap and gear needed to get you out of your bind.
"I know it's in here somewhere!" you scream (along with a few choice words).

Your off-road adventure is becoming a disaster because you either didn't pack a recovery strap, or you packed it so deeply it'll take you a long time to find it.