Posted By: icysyrup
Gen 3 Front Bumper Build -

01/26/09

03:12 AM
Well my rig is going under the knife. I have been wanting some metal front and rear bumpers for a long time and I have really been wanting to build something lately and so here it goes. I am going to build a stout front bumper first and then take on the rear after this.
I spent a good half day just doodling on paper for the basic design and finally came up with one that I like. Then I spend about the same time down working with cardboard to get the general idea on the vehicle to make templates before I start in cutting steel.
Keep in mind this design is still evolving. I have not gotten to the center yet with design, but the center winch mount currently on there will be gone and it will now be integrated into the bumper.
I got the sides of the bumper done roughly cut into cardboard. I just now have to finalize them and get the exact dimensions so I can be precise with it.
Here are the pictures that I took today. Let me know your opinions on the design.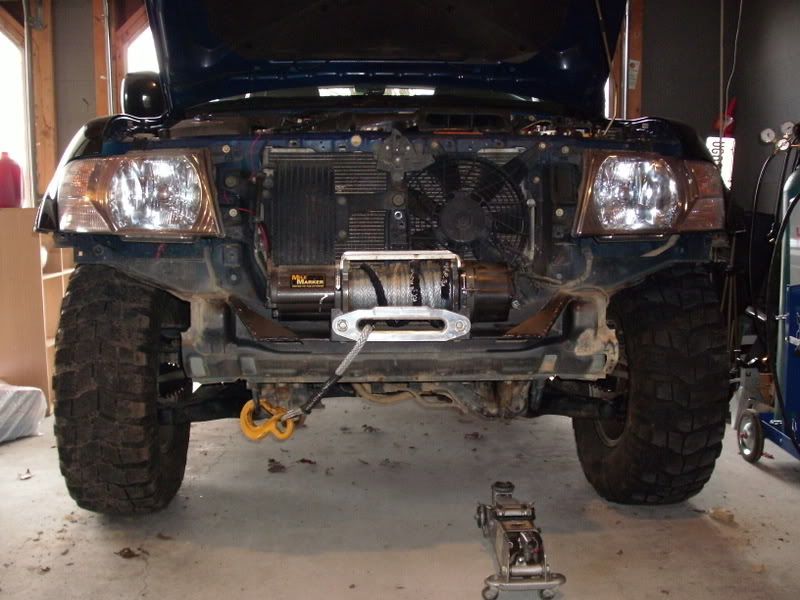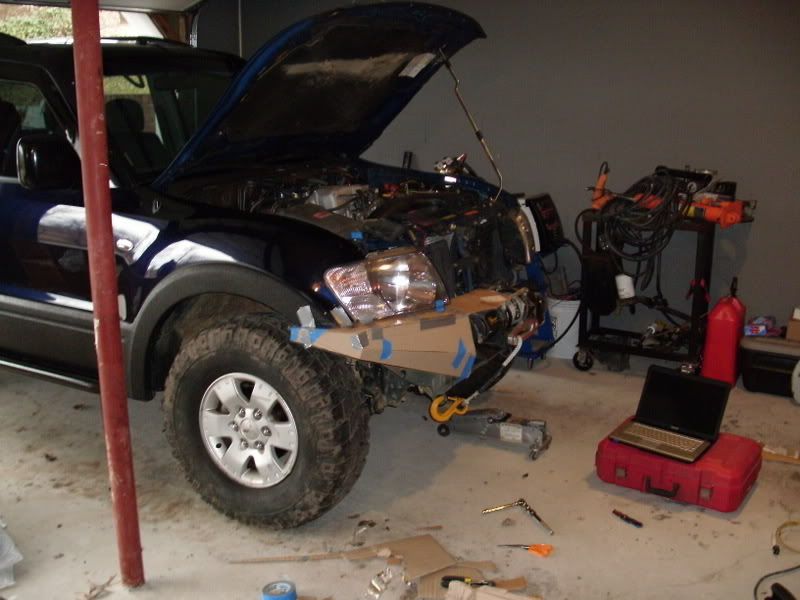 And here is both sides finished outside.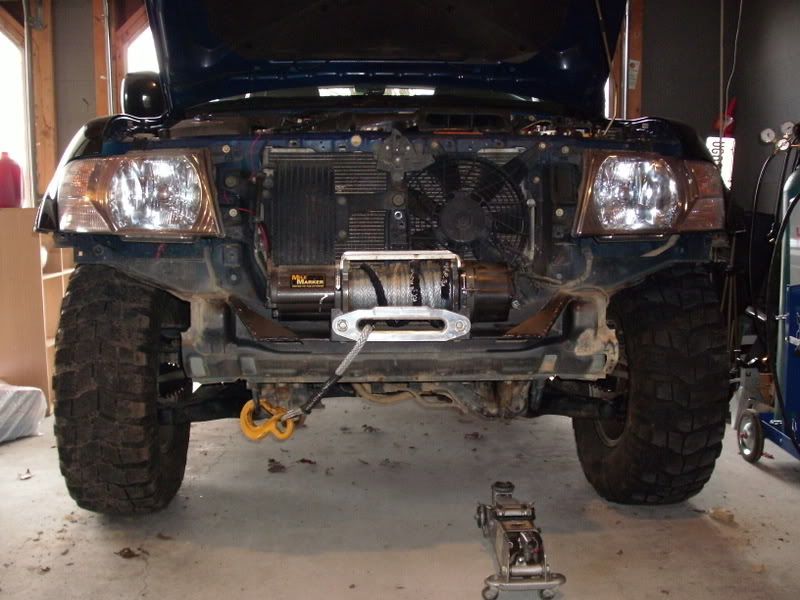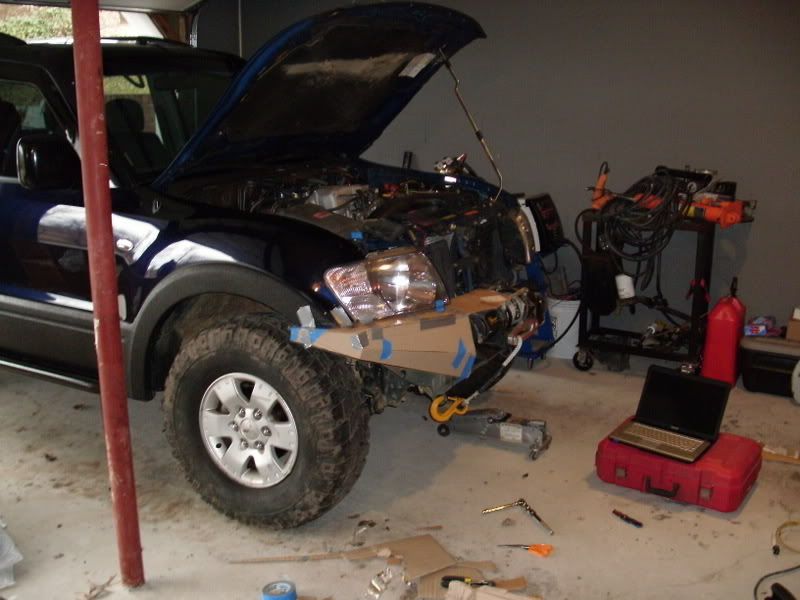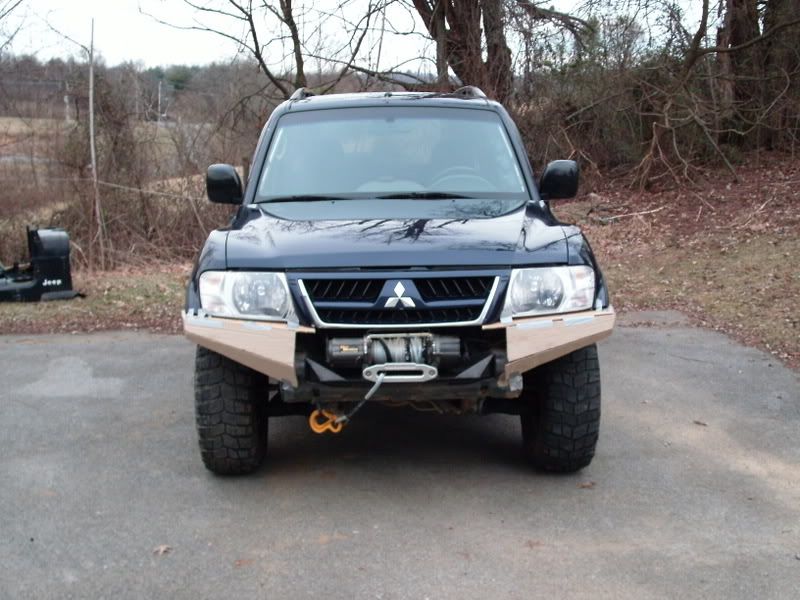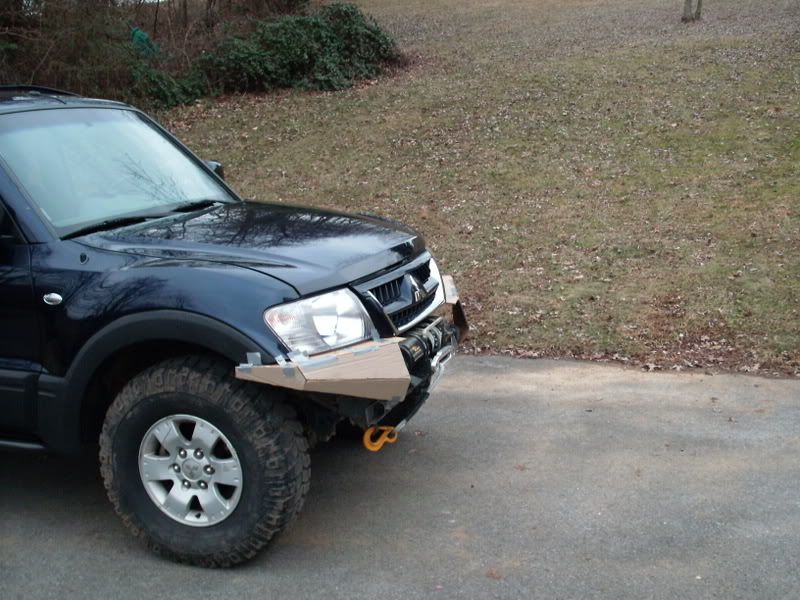 [img]
http://i65.photobucket.com/albums/h239/icysyrup22/Front%20bumper%20build/GEDC0072.jpg
[/img]
[img]
http://i65.photobucket.com/albums/h239/icysyrup22/Front%20bumper%20build/GEDC0076.jpg
[/img]
[img]
http://i65.photobucket.com/albums/h239/icysyrup22/Front%20bumper%20build/GEDC0077.jpg
[/img]