Posted By: aowRS
My 231mm Tundra brake upgrade -

02/29/12

01:30 AM
After reading as many related threads as possible, I finally decided to take the plunge and do this upgrade. My front brakes were starting to shudder again, so it was time... I located a pair of 2006 Tundra calipers on Ebay. Once I received them, I noticed that a few of the dust seals were bad. Since a rebuild was in order, I went ahead and bead blasted the calipers to bare cast iron. They were then washed with a prep solvent before painting with a high-temp primer and high-temp engine enamel (Duplicolor DE1651 'Cast Coat Iron). This is a 500-degree rated paint that I've had great success with in the past. Once I gave the paint a few days to cure, I set about rebuilding the calipers. I chose to do each piston individually, and used wood blocks to keep all but one piston in place as I nudged a piston out using compressed air (20-30 psi). I cleaned each bore, removed the bore seals with a dental pick, and then lubed the bores and bore seals with assembly grease (Brembo/Klüber). Then I gave the dust seals a light wipe of the same grease before popping those in place. The rebuild work was super easy, and really should be done with any used calipers before install. The rebuild kit from Toyota included eight bore seals, eight dust boots, grease, and two bleed screw caps.
The rest of the job was like any other 4Runner brake job. In addition to the calipers, I purchased Tundra rotors/pads/shims/seals from the local Toyota dealer. After installing the front brakes, I used my Motive Power Bleeder to run new fluid through the front lines and took a test drive to bed the brakes. They felt great. But...
I noticed a few years ago that the bleed screws for the rear drums were corroded in place. No amount of coaxing could crack them loose. So a few days after completing the front brakes, I purchased two new wheel cylinders from Toyota. When I pulled the first drum, I noticed that one of the shoes was quite thin. So I ran back to the dealership for a set of shoes. After completing the first side, I pulled the passenger-side drum and was greeted with gear-oil saturated brake shoes. Since I had already replaced the driver's side oil seal years ago, I was familiar with what I needed to do (and I still had an extra axle seal from the first job). This job is well-documented on Yotatech, so I'll refrain from discussing it.
Once the rear brakes were buttoned up and adjusted (truck in the air on four stands) I re-bled the entire brake system, taking my time to run nearly a quart of new fluid through it. I've used the Motive bleeder for years on my other cars with great success. With the mileage my truck has, I'd rather not damage the master cylinder seals by using the old-school pumping & bleeding method.
I've now taken the truck on a few local drives and can say without hesitation -
it brakes better than it has in nearly eleven years of ownership
. Solid, smooth, and noticeably stronger. I'm sold.
Enjoy the pics: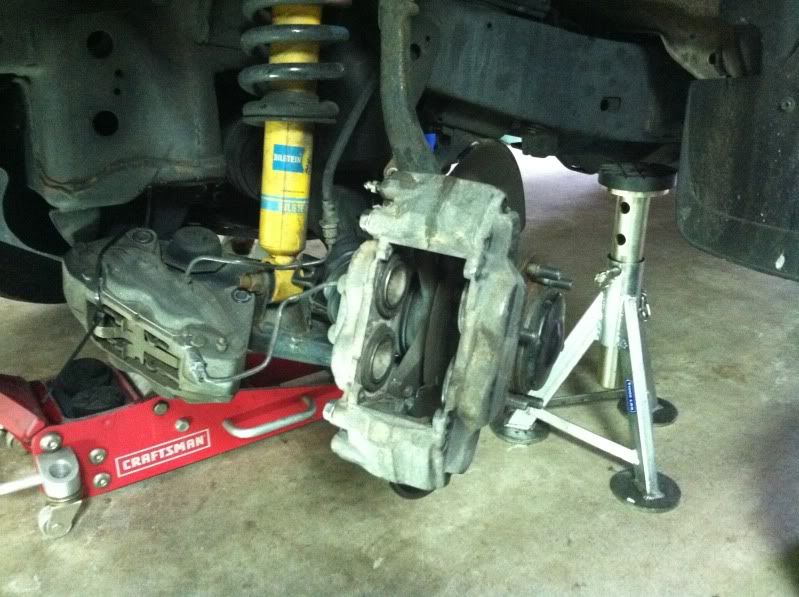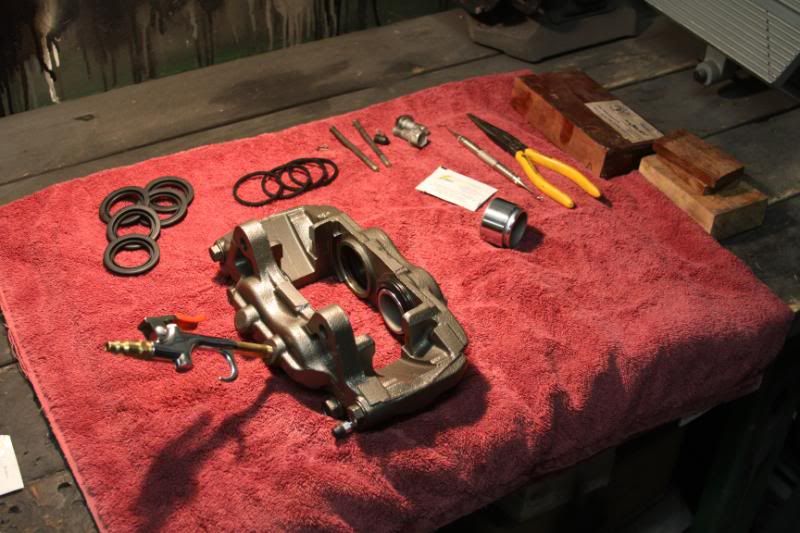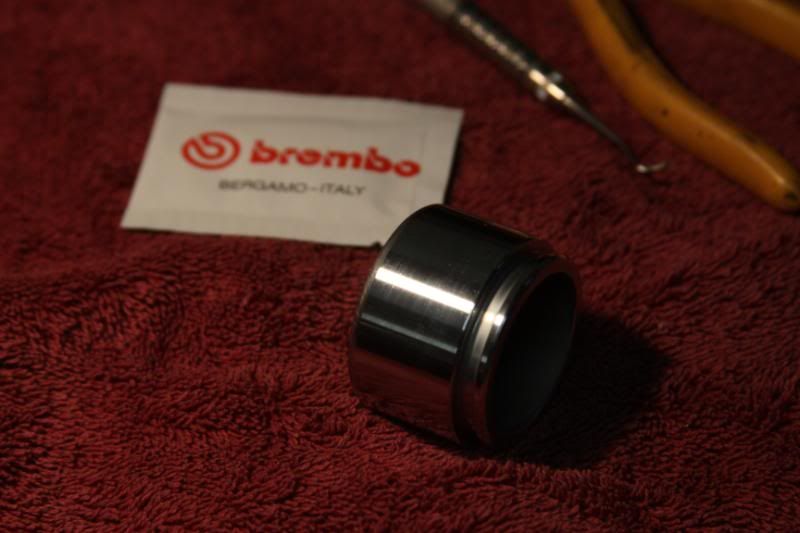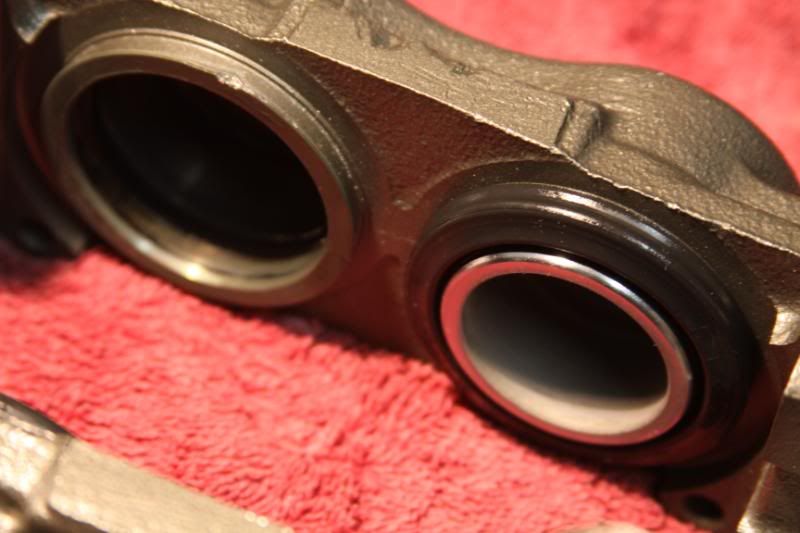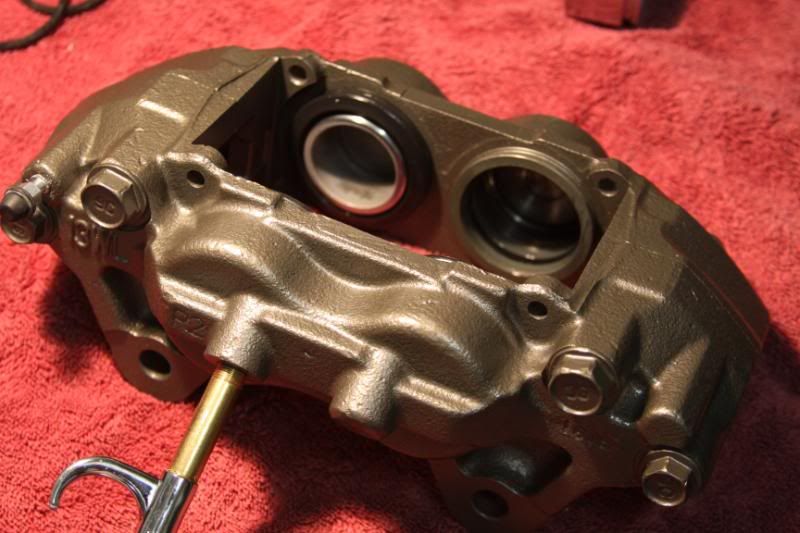 [img]
http://img.photobucket.com/albums/v452/aowalter/4Runner/IMG_7066.jpg
[/img]
[img]
http://img.photobucket.com/albums/v452/aowalter/4Runner/IMG_7075.jpg
[/img]
[img]
http://img.photobucket.com/albums/v452/aowalter/4Runner/IMG_7079.jpg
[/img]
Andreas